Mt. Turnbull Elementary Meet the Teacher Night today at 5:30 pm to 7:30 pm. Come meet the new teachers.
Mt. Turnbull Elementary Attention: Parents/Guardians Today is the last day of summer school. We hope you all have a great two weeks left of summer. School will resume on August 4, 2021. And don't forget to register your students for the new school year 21-22. If you have any questions, please call the office at 928-475-2020
Mt. Turnbull Elementary We understand there is water line breakage in Blackpoint. We will still be having school today. IF you have any questions please call the office at 928-475-2020
Mt. Turnbull Elementary Attention Parents/Guardians There will be no school on July 5, 2021. Hope you all have a safe and happy 4 day weekend. School will resume on July 6, 2021. Last day for summer school will be July 15, 2021. If you have any questions please call the office at 928-475-2020
Mt. Turnbull Elementary MTE welcomes San Carlos Apache Tribe Wellness Center staff who will be on campus Monday mornings at MTE to provide support to youth during summer school. Small groups and individual services are available for youth who are self-referred or referred by school for life-skills interventions focused on helping students stay calm, reconnect with others and learn skills to help them manage return to school transition after COVID-19 stay-at-home restrictions. These services are provided under the supervision of Dr. LJ Murphy, Psy.D who will be on campus at MTE on Monday mornings from 8 am to 11 am June 7 through July 12th. LJ is available to parents during this time for open discussion on issues regarding COVID-19 transition. If you have questions about these services or would like to meet with Dr. Murphy at MTE please contact 928-475-2020 at the school or you may call the Wellness Center directly at 928-475-1500 .
Mt. Turnbull Elementary Dear Parents, Just a reminder IF your student was selected to attend summer school. School starts Tuesday June 1st and runs through July 15th. School is from 7:30 am to 12:30 pm. Bus stops will remain the same. Please have your students out and ready to go at their normal pick up time. Breakfast and lunch will be served. Thanks
Mt. Turnbull Elementary Farewell Walk for our 6th grade class. We want to wish you the best of luck next year.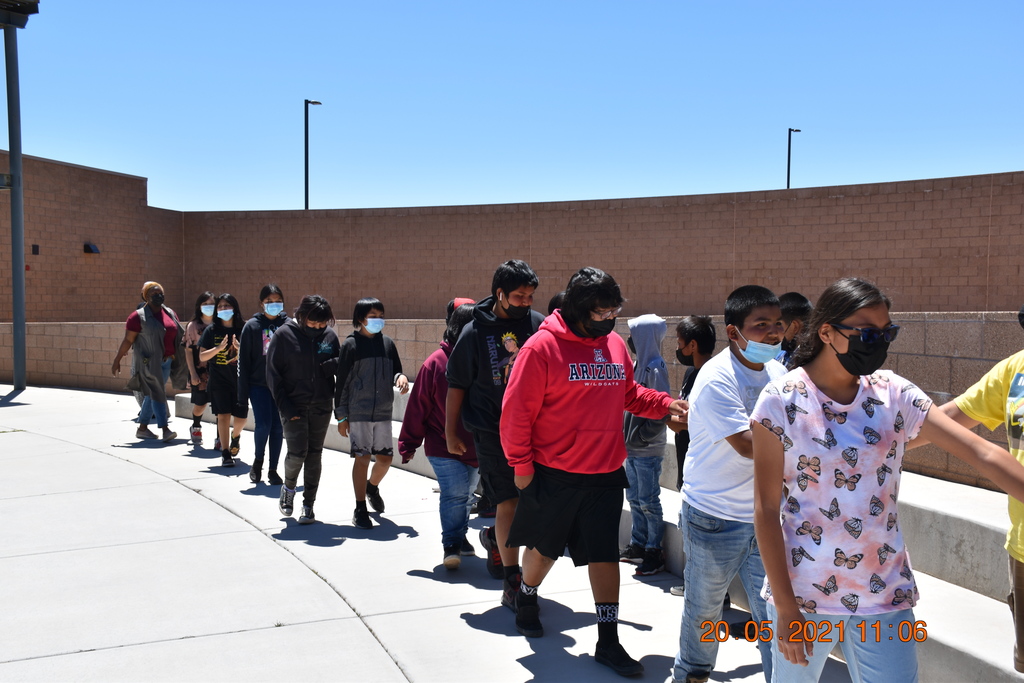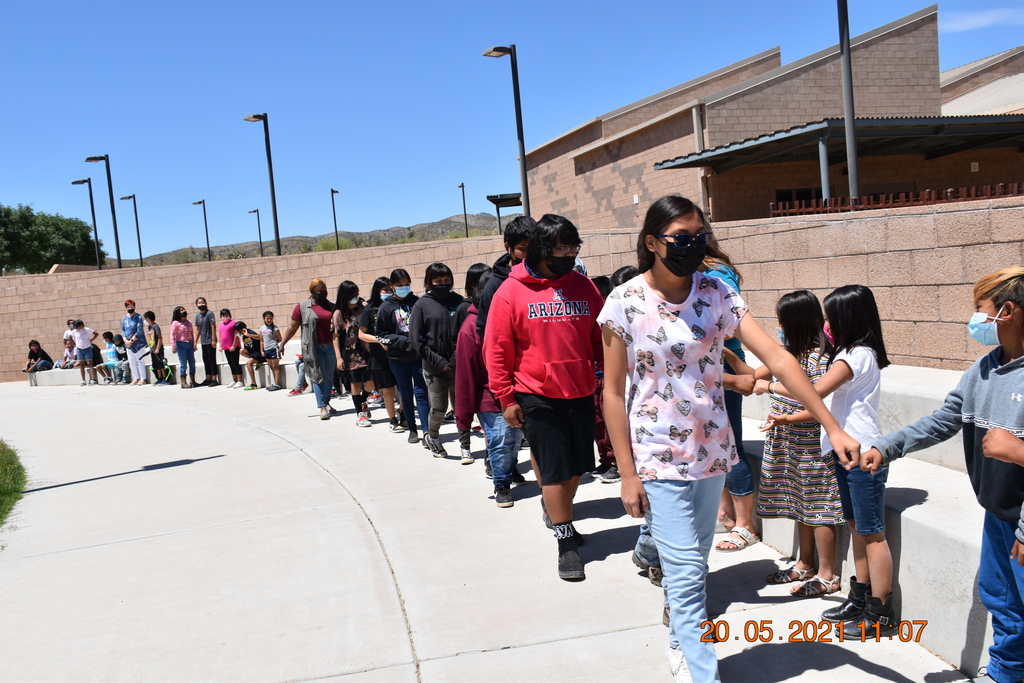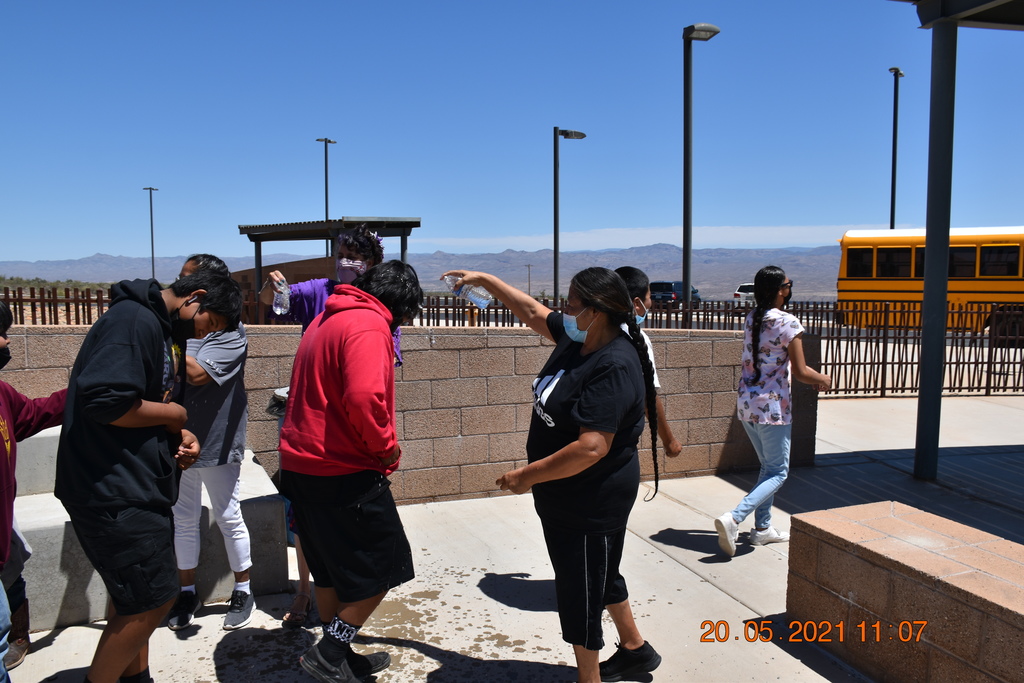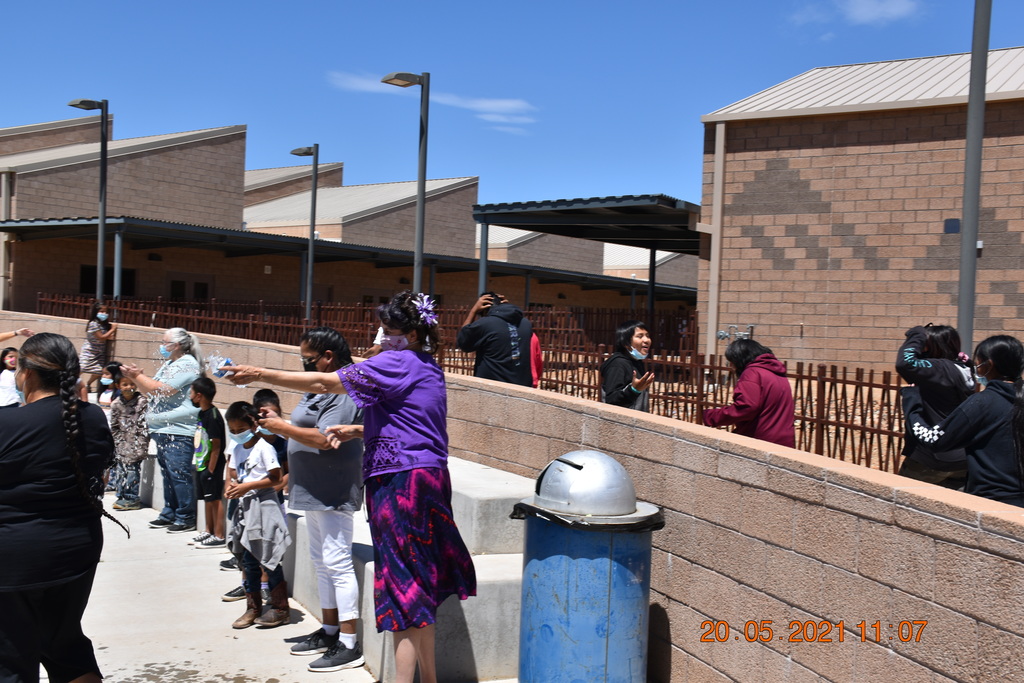 Mt. Turnbull Elementary Just wanted to share some of our pictures from the Kindergarten Promotion 20-21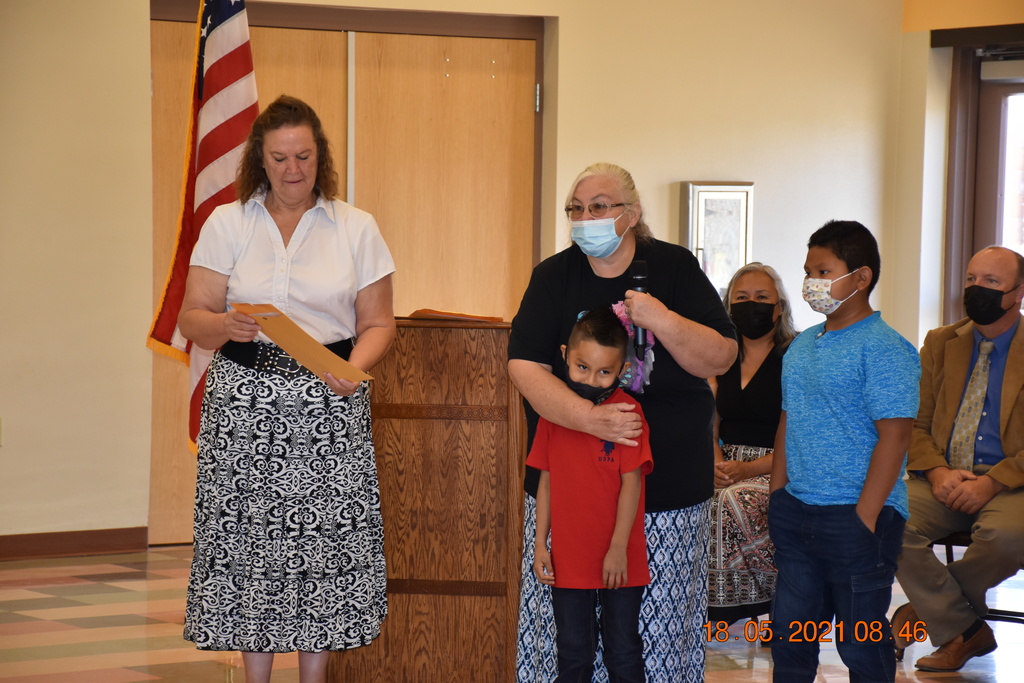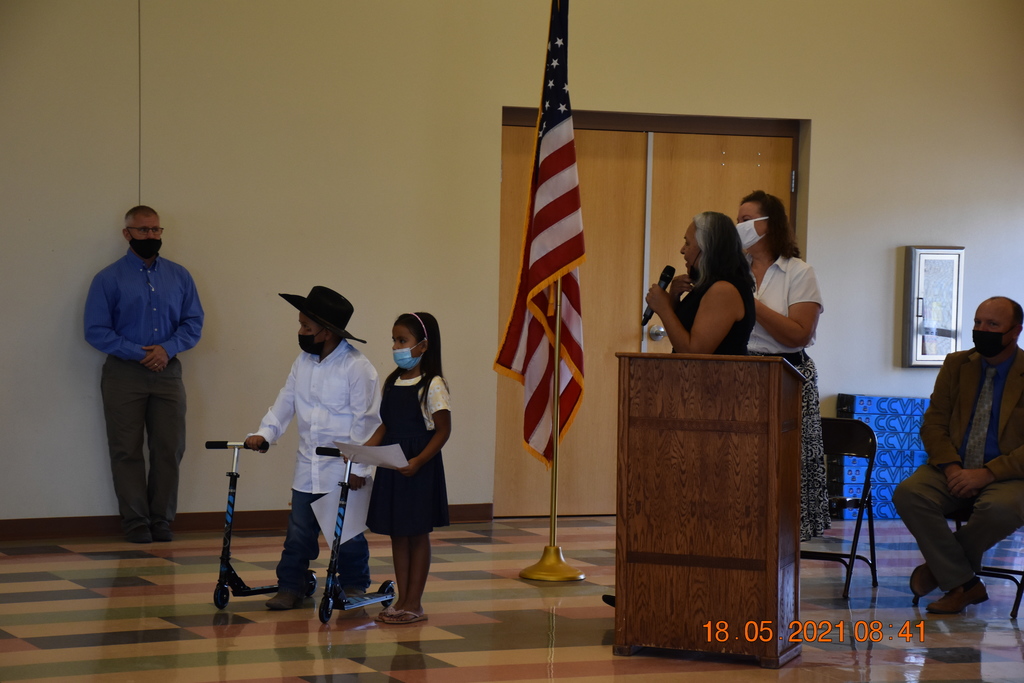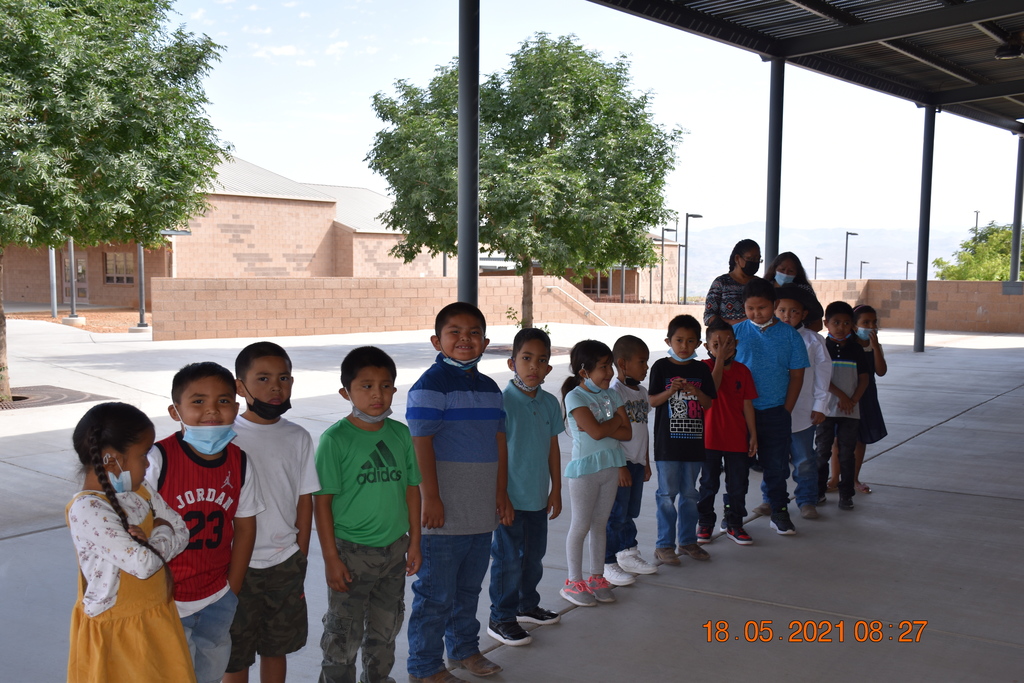 Mount Turnbull Elementary We would like to thank Officer McIntosh for his services and time that he is spending with our students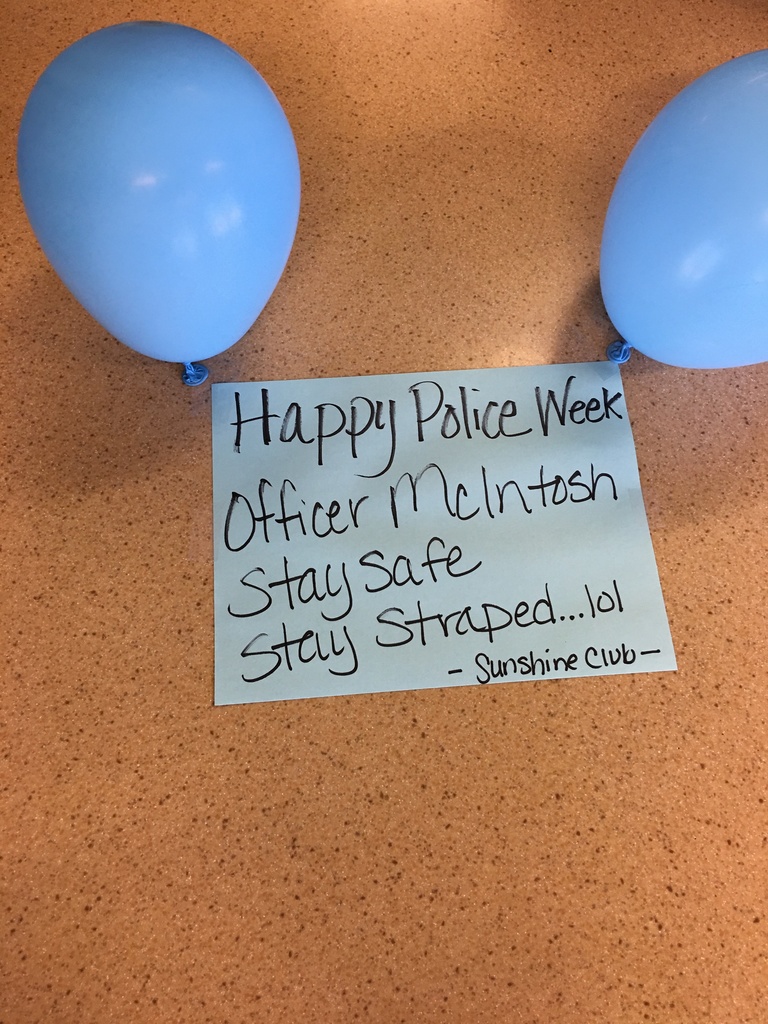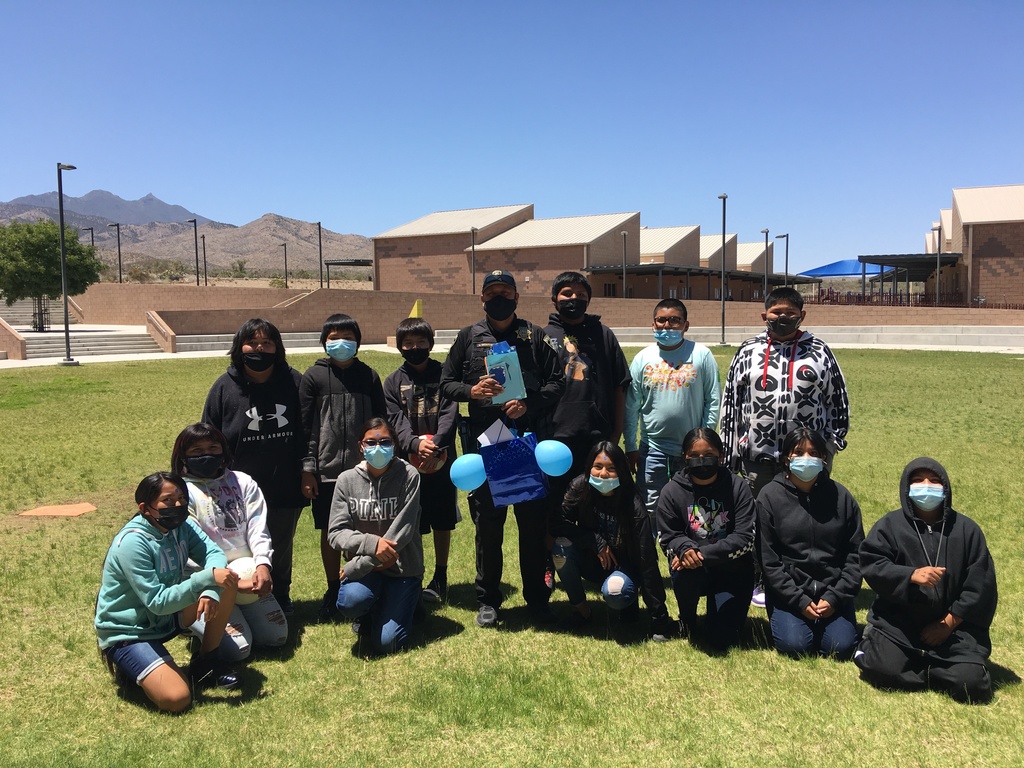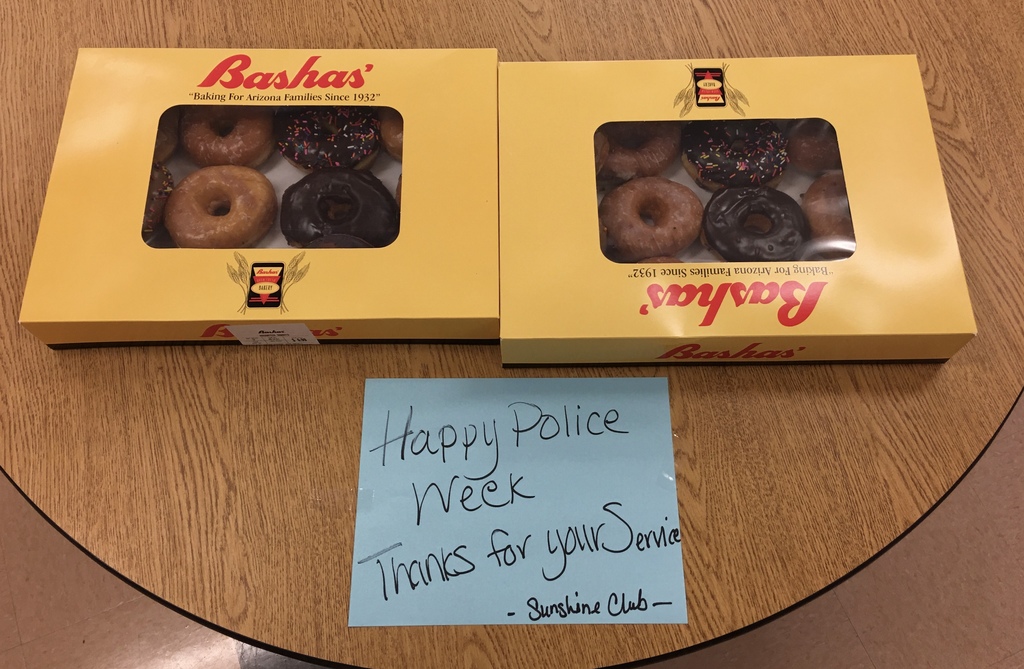 Mt. Turnbull Elementary The Staff at MTE would like to congratulate Jaylsa Longstreet While many 6th graders in Arizona were probably scrambling to finish random assignments that teachers had assigned before Spring Break, Jaysla Longstreet from Mt. Turnbull Elementary (FTUSD), was focused on a small set of historical fiction stories and their tests. Little did Jaysla know that she would be selected as a top Reading student for Achieve3000, within the state of Arizona. After Spring Break, Mrs. Y. Hernandez received an email, stating what Jaysla Longstreet had accomplished with the Achieve3000 Reading program and that she was the top student for the entire state. Jaysla was also the top scorer for 6th graders that week within her district. "It seems a little surreal what Jaysla Longstreet was able to accomplish!" states her technology teacher Hernandez. "She is a dedicated student especially in the area of Reading. She seems to sense what will help when she gets ready for the AzMerit tests."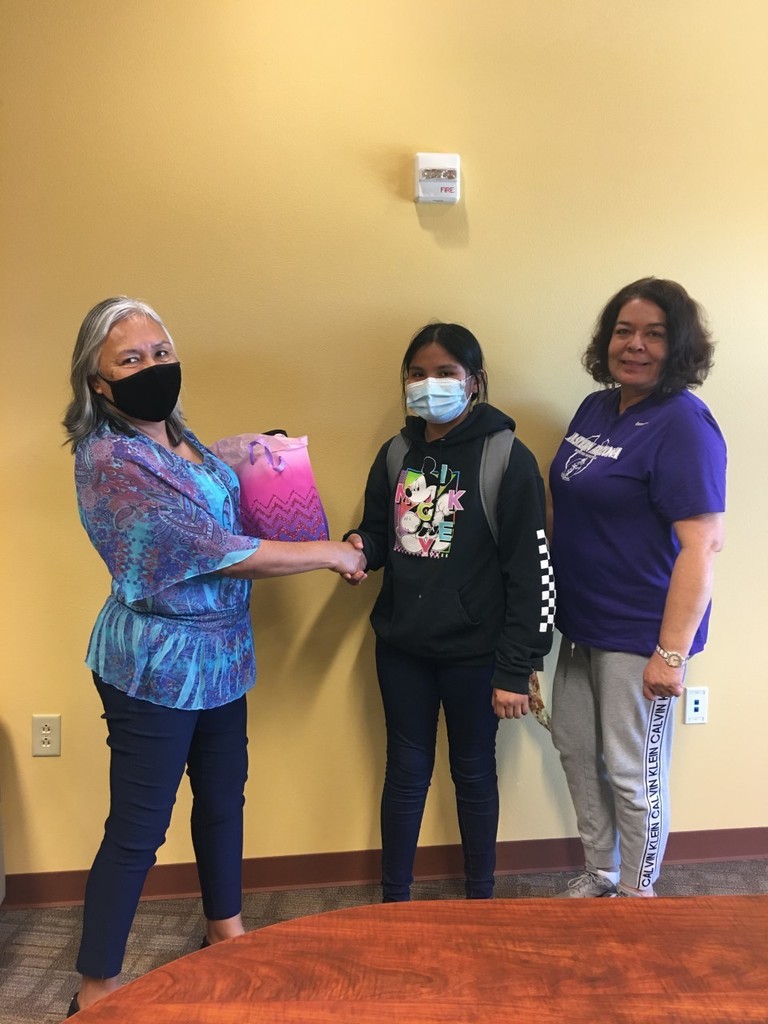 Mt. Turnbull Elementary These students did an awesome job representing MTE in the Spelling Bee. We would like to say Thank you to them and keep up the GREAT WORK!!!!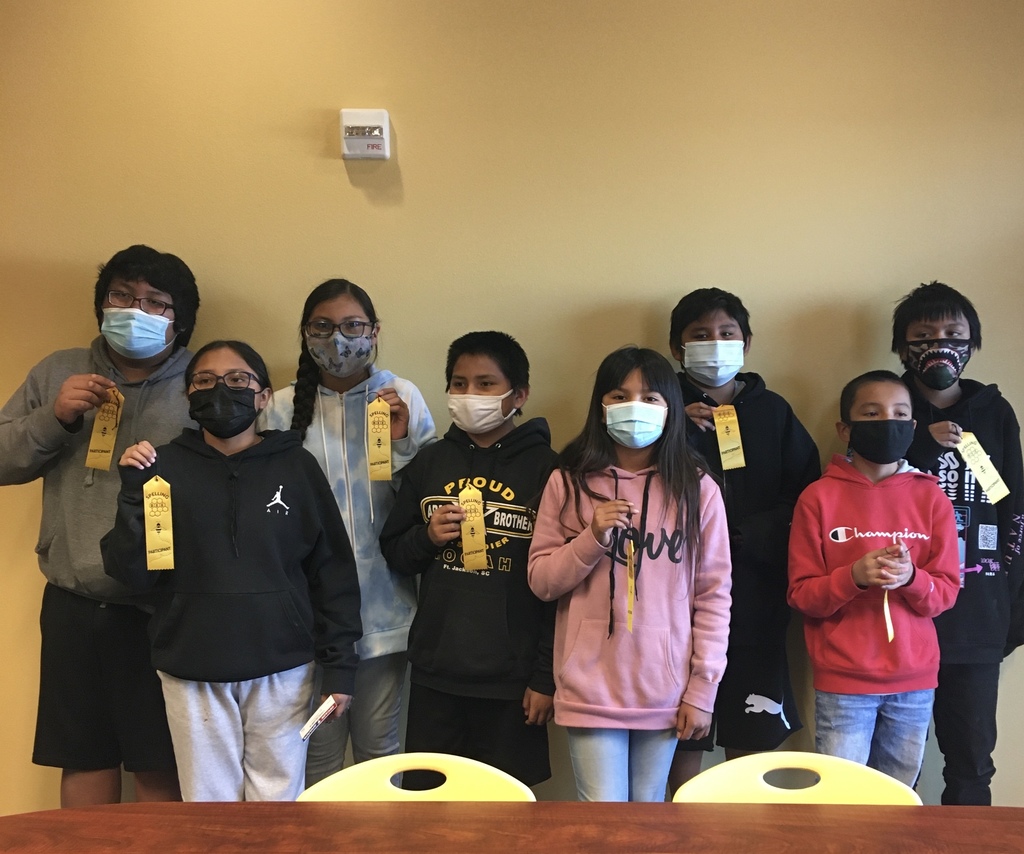 Welcome to Mount Turnbull Elementary School's new website and mobile app!